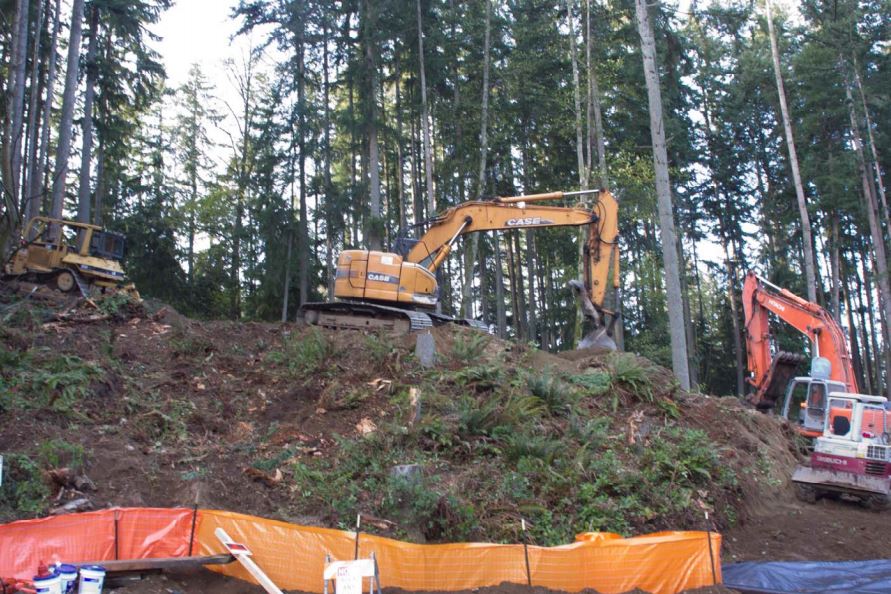 Salmon and streams need help
Salmon are disappearing from our waters. Streams are not being protected. Urban land development is claiming the last remaining forests and wetlands. People who enjoyed a natural area next door are waking up to clearcuts and construction. Development is happening for maximum profit, not balance. The cards are stacked in favor of developers and against our natural areas and communities.
What we do
The Sno King Watershed Council works to protect these remaining natural areas, fighting to even the playing field, ensure that laws are followed, and communities protected. We do this through project reviews and appeals, involving community members with our volunteer water monitoring program, and working for better laws and regulations. Our work is focused in the Puget Sound region, in King and Snohomish Counties, in Washington State.
Join us
Join us in making a difference. Thanks in advance for your contribution to this cause that means so much to all of us.  We are a registered 501c3 nonprofit and all contributions are tax-deductible. Your donation comes with an annual membership to the Sno-King Watershed Council, and we will keep you updated on our work.