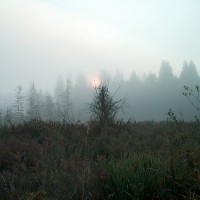 Sustainable Community Stewards Volunteer Training
February 19th –

April 9th, 2015
Thursdays from

6 – 9:15 PM

plus two

Saturday

field trips
WSU Extension, McCollum Park
600 – 128th Street SE, Everett
What does 'sustainable' really mean?  What would it look like to live in a sustainable community, a sustainable world?  Join WSU Snohomish County Extension as we explore this topic from many angles:  energy, food, climate, transportation, water, biodiversity, and solid waste.
Learn how you can truly make a difference, both here at home and in our community- in seven short weeks!  As a knowledgeable, trained WSU Extension Sustainable Community Steward, you'll be able to share proven alternatives and new information that quickly contributes to a better future.  In exchange for 34 hours of professional-level presentations and field trips, you'll choose from a variety of interesting projects (or create your own) to volunteer 34 hours over the next year – that's less than four hours a month!
This training puts you at the forefront of a wave of major changes that are just beginning to affect how we live, work and travel, as well as how and what we eat and buy. Our weather is more erratic, shellfish beds in Puget Sound are shut down regularly due to contamination, and "improved" disposable items are going into our landfills at an exponential rate.
Because this training will only be offered once in 2015 and seating is limited, there is an application process. The deadline to apply is Thursday, February 5th, 2015.  A $30 fee (to cover materials) will be due after you have been accepted.
For more information, please contact Stephanie Leeper, Sustainable Community Stewards Coordinator, WSU Snohomish County Extension at s.leeper@wsu.edu or 425-357-6027. You can also go to: http://ext100.wsu.edu/snohomish/naturalresources/sustainable-community-stewards/.  Make your New Year's resolution to get your "Sustainable" on!