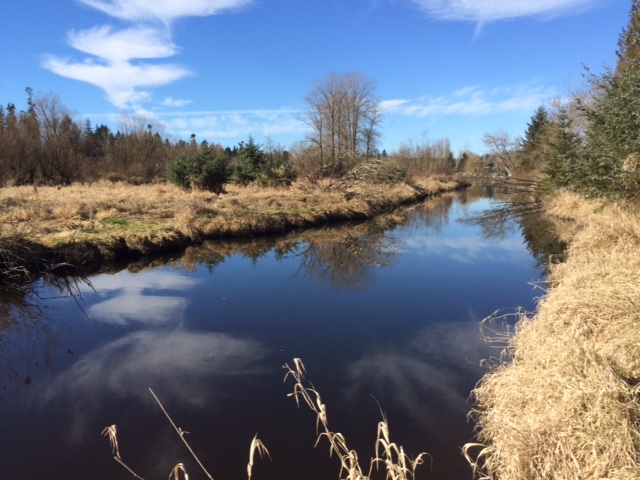 Planting work parties to help restore Swamp Creek 
This weekend! Join the Adopt A Stream Foundation and Sno-King Watershed Council on Saturday, March 24 from 10:00 a.m. – 1:00 p.m. to restore habitat along Swamp Creek and the Sammamish River! Volunteers will learn about restoration, salmon habitat and plant live stakes and trees in the stream banks. 
?
?
To RSVP, email Kyle Koch at kylek@streamkeeper.org or call 425-316-8592.
The objective of this volunteer effort is to establish native  plants next to Swamp Creek where the current vegetation is invasive reed canary grass.  Results have been great – over 800 trees were planted at the first two events. Over 3000 plants and trees will ultimately be planted at this site as part of this restoration project.
Washington State Salmon Recovery Funding Board funds were used to purchase the trees and shrubs and to prepare the Swamp Creek streamside area for for planting.
Contacts:
•Adopt A Stream Foundation – Tom Murdoch, 425-316-8592 (office) Walter Rung 425-231-0958 (on site)
•Sno-King Watershed Council – Eric Adman, 425-780-9731
Click the links below for some local media coverage:
http://www.king5.com/news/local/volunteers-plant-trees-to-help-salmon/354162639
http://komonews.com/news/local/volunteers-plant-trees-to-save-local-salmon-from-high-temperatures-in-kenmore-creek