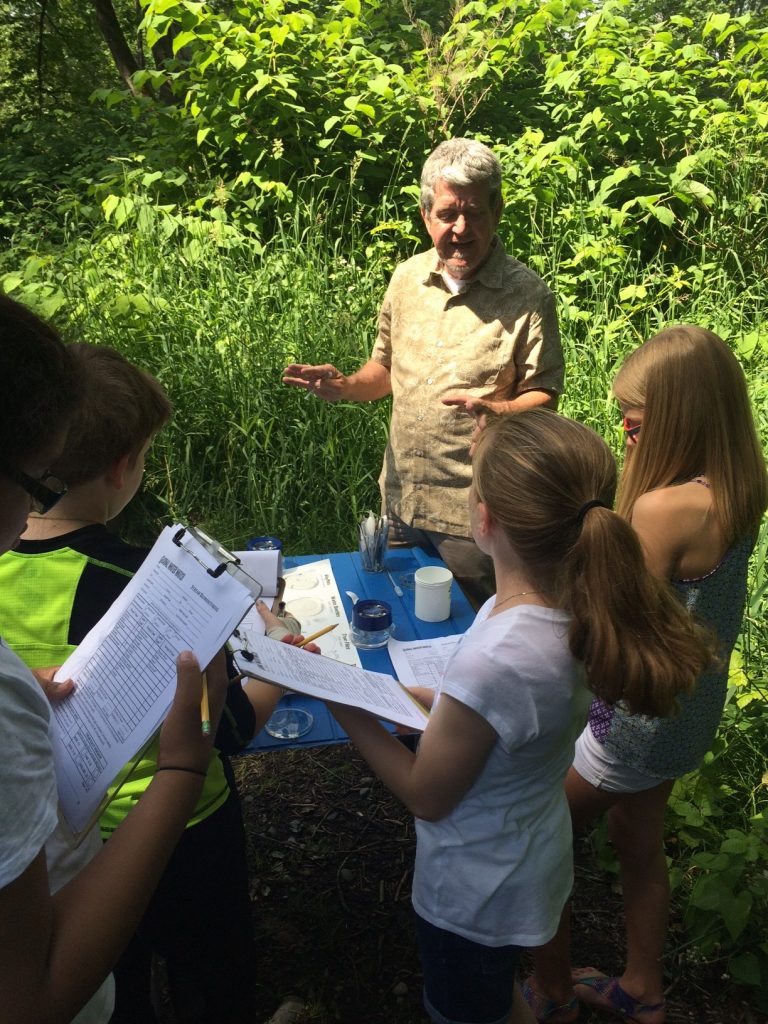 Would you like to volunteer monitoring the water quality of local creeks? Sno-King Water Watchers is a Community-Based Water Monitoring program in the King and Snohomish Counties. 
Notice – Spring 2020 classes cancelled due to Coronavirus
Our Spring 2020 session of classes was cancelled due to Coronavirus restrictions on group meetings. We hope to offer classes again in Fall 2020.
Introduction to Water Monitoring
Learn about streams and watersheds, types of pollutants, how citizens can gather credible data about their local waterbodies, action strategies they can employ to improve water quality while engaged in Community-Based Water Monitoring. This class is usually offered in conjunction with the classes listed below.
Bacteriological Monitoring
What are bacteria? Which ones are harmful? What are standards for E.Coli in Washington waters? Learn about simple, low-cost methods available to citizen scientists to evaluate their local waterbodies for bacteriological contamination. Mix of classroom and field work.
Physical/Chemical Monitoring
Water temperature, dissolved oxygen, and pH are all important variables for local salmonids and other creatures that live in our streams. Clear, clean water is important too. Learn to use a citizen science kit to monitor these important variables.  Mix of classroom and field work.
Stream Biomonitoring
Insects and other "benthic macroinvertebrates" (water-living small creatures without skeletons) that live in streams can tell us a lot about the health of a water body. Learn how to collect, identify, and classify these creatures and use them to evaluate stream health.
Location, Registration
We are taking information from interested parties, and will notify you when classes are scheduled. Classes are being offered in partnership with Cascade Water Alliance.  To register, e-mail snokingwatershedcouncil@gmail.com. The Sno-King Watershed Council is an all-volunteer, 501c3 non-profit organization. Major support for our program comes from the King County Wastewater Treatment Division Waterworks grant program.