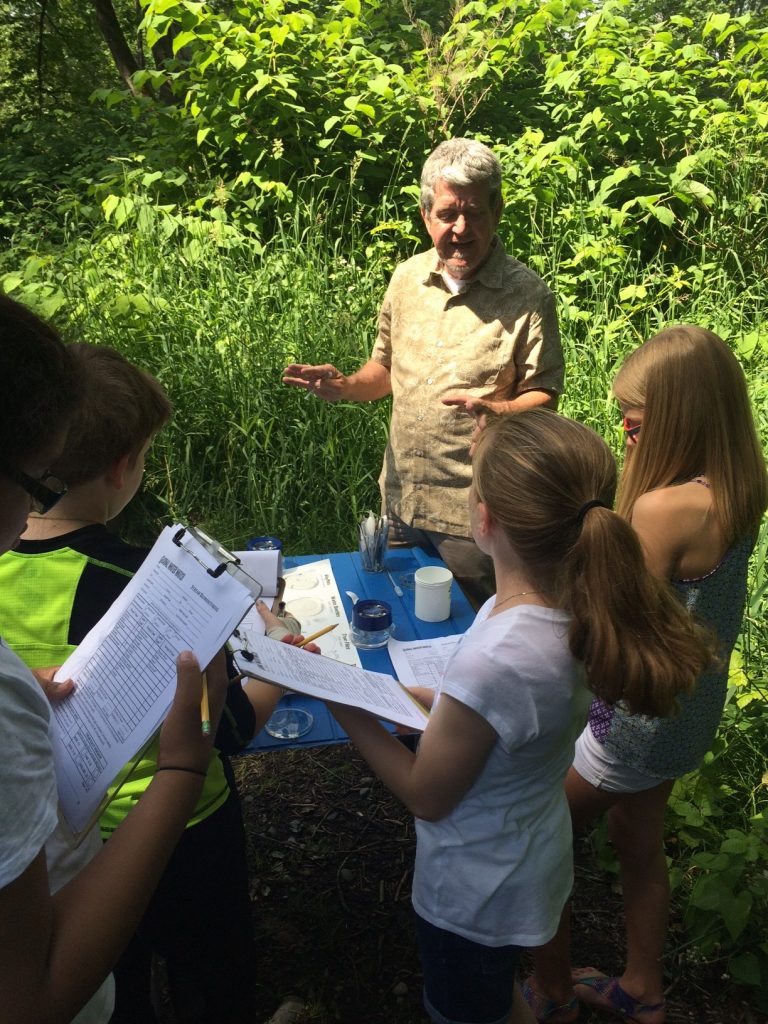 Would you like to volunteer monitoring the water quality of local creeks? Sno-King Water Watchers is a Community-Based Water Monitoring program in the north King / south Snohomish County area. We will be offering the following classes this fall:
Introduction to Water Monitoring – Thursday, September 21, 7-9 pm
Learn about streams and watersheds, types of pollutants, how citizens can gather credible data about their local waterbodies, action strategies they can employ to improve water quality while engaged in Community-Based Water Monitoring. This is a prerequisite for other classes.
Biological Monitoring – Saturday, October 14, 10 am-3:30 pm
Did you know that there is a whole community of insects that live on the bottom of your local streams? Stream bugs are a great indicator of stream health. Learn how to collect, identify, and categorize these creatures. Mix of classroom and field work.
Physical/Chemical Monitoring – Saturday, October 28, 10 am-4:00 pm
Water temperature, dissolved oxygen, and pH are all important variables for local salmonids and other creatures that live in our streams. Clear, clean water is important too. Learn to use a citizen science kit to monitor these important variables.  Mix of classroom and field work.
Bacteriological Monitoring – Saturday, November 4, 10 am-2:30 pm
What are bacteria? Which ones are harmful? What are standards for E.Coli in Washington waters? Learn about simple, low-cost methods available to citizen scientists to evaluate their local waterbodies for bacteriological contamination. Mix of classroom and field work.
Location, Registration
All classes will be conducted at Adopt A Stream's Northwest Stream Center, 600 – 128th St SE, Everett 98208. To register, e-mail snokingwatershedcouncil@gmail.com. You can find more information on our website at http://snokingwatershedcouncil.org/water-watchers/. Registration fee is $35. Scholarships are available. The Sno-King Watershed Council is an all-volunteer, 501c3 non-profit organization.