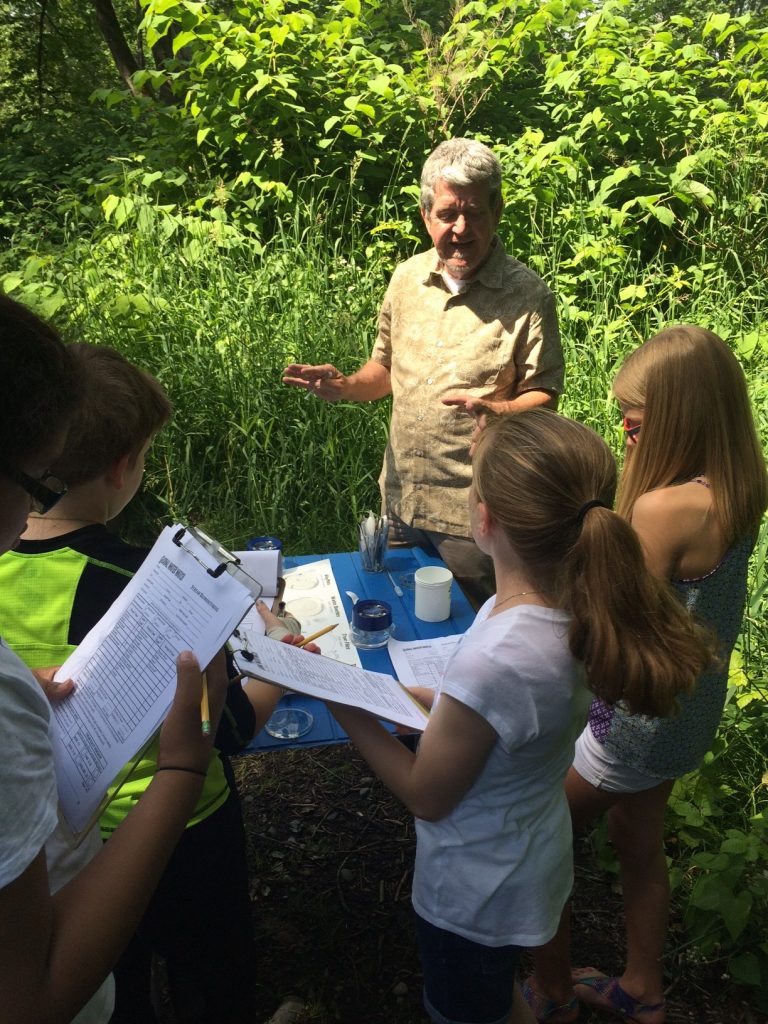 Would you like to volunteer monitoring the water quality of local creeks? Sno-King Water Watchers is a Community-Based Water Monitoring program in the King and Snohomish Counties.  You can take our classes and become a volunteer water monitor.
Fall 2021 classes are completed – we are now accepting applications for our Spring 2022 water monitoring series, taking place in March 2022.
Introduction to Water Monitoring

Learn about streams and watersheds, types of pollutants, how citizens can gather credible data about their local waterbodies, action strategies they can employ to improve water quality while engaged in Community-Based Water Monitoring. This class is a prerequisite for the other classes listed below.
Stream Biomonitoring
Did you know that there is a whole community of insects that live on the bottom of your local streams? Stream bugs are a great indicator of stream health. Learn how to collect, identify, and categorize these creatures. 
Stream Biomonitoring field training
Field assessment of benthic macroinvertebrates. Learn how to collect, identify, and categorize these creatures. Create an index of water quality based on pollution tolerance of creatures found. 
Physical/Chemical Monitoring
Water temperature, dissolved oxygen, and pH are all important variables for local salmonids and other creatures that live in our streams. Clear, clean water is important too. Learn to use a citizen science kit to monitor these important variables.  
Bacteriological Monitoring

What are bacteria? Which ones are harmful? What are standards for E.Coli in Washington waters? Learn about simple, low-cost methods available to citizen scientists to evaluate their local waterbodies for bacteriological contamination.
Physical/Chemical Monitoring field training
After completion of one or more of the above classes, to complete your training you will attend a practical session. Practical skills vary for each class and include performing all the water chemistry tests using a LaMotte kit, measuring turbidity with a turbidity tube, sampling for bacteria, and plating bacteria samples in Petri dishes.  
Practical training is the final step to get certified as a Global Water Watch water monitor with our program.
Registration
To register, e-mail snokingwatershedcouncil@gmail.com. Registration fee for all classes is $35 for the series, payable via check or PayPal.
The Sno-King Watershed Council is an all-volunteer, 501c3 non-profit organization.
Major support for our program comes from the King County Wastewater Treatment Division Waterworks grant program.