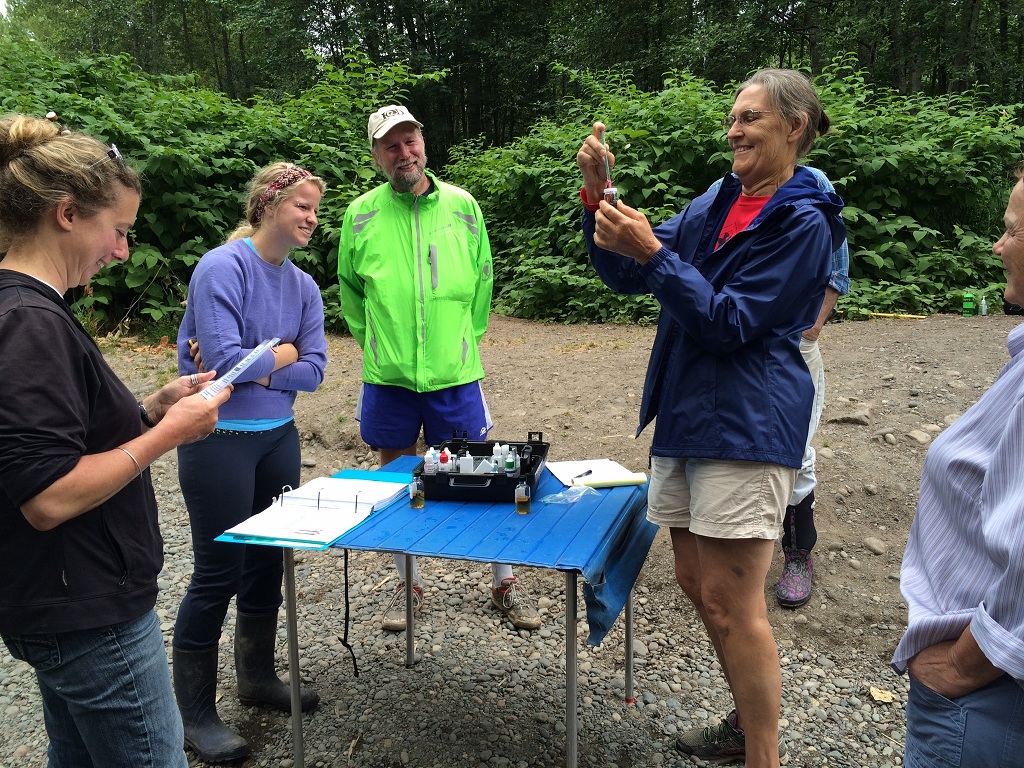 Sno-King Water Watchers Global Water Watch site for data entry and viewing
Sno-King Watershed Council operates a community-based water monitoring (CBWM) program, Sno-King Water Watchers, in King and Snohomish Counties. We are a part of Global Water Watch. 
Our goal is to foster watershed stewardship through the development of volunteer water monitors. Citizens monitor physical, chemical and biological indicators of watershed health. Monitors can use their data for protection and restoration of watersheds, streams and lakes, advocacy for the improvement of water quality and public health, and to implement environmental education programs.
Funding for our program comes from the King County Wastewater Treatment Division Waterworks Grant Program.
We conduct regular water monitoring workshops, which include Introduction to Water Monitoring, Bacteriological Monitoring, Water Chemistry Monitoring, and Stream Biomonitoring. Our workshops are put on in conjunction with partner Cascade Water Alliance. 
Information on upcoming workshops is here: Upcoming Water Monitoring Classes
If you are interested in participating, contact Eric Adman at snokingwatershedcouncil@gmail.com
Videos
Our YouTube channel with recorded water monitoring classes and water monitor meetings: https://tinyurl.com/yfuea6sh
Here is a fun link to a video of Edmonds College Green Team doing water monitoring: https://www.youtube.com/watch?v=wM-zf4v_PEE
Our partners NatureVision and Cascade Water Alliance made some education videos showing GWW water quality monitoring techniques:
Related articles and links:
King County water quality monitoring data for selected streams and sites
Snohomish County State of our Waters water quality data site
Puget Sound Benthos – benthic macroinverterbrate (stream insect) survey data
Water Monitoring Instructional Videos (from Alabama Water Watch)
Archive of SKWW monitoring data 2015-2018