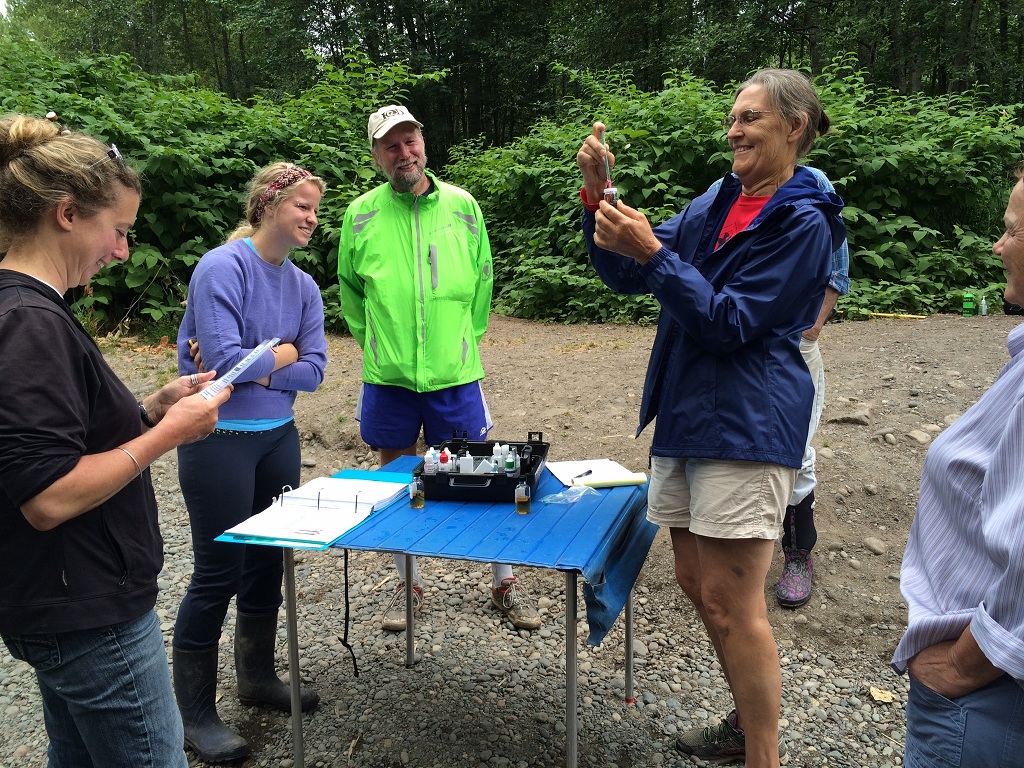 Sno-King Water Watchers Program
Sno-King Watershed Council operates a community-based water monitoring (CBWM) program in the north King /south Snohomish county area. We are looking for people interested in monitoring local creeks or streams.
Our goal is to foster watershed stewardship through the development of volunteer water monitors. Citizens will monitor physical, chemical and biological indicators of watershed fitness. Monitors can use their data for protection and restoration of watersheds, streams and lakes, advocacy for the improvement of water quality and public health, and to implement environmental education programs.
Once again in 2019, we will be conducting water monitoring workshops in conjunction with Global Water Watch. Workshops included Introduction to Water Monitoring, Bacteriological Monitoring, Water Chemistry Monitoring, and Biomonitoring. Information on upcoming workshops may be found on this page.
If you are interested in participating, contact Eric Adman at snokingwatershedcouncil@gmail.com
Upcoming Water Monitoring Classes
Sno-King Water Watchers Global Water Watch site for data entry and viewing
Related articles and links:
Water Monitoring Instructional Videos (from Alabama Water Watch)
Group Dynamics and Resource Availability of a Long-Term Volunteer Water Monitoring Program
Trends, Challenges, and Responses of a 20-year volunteer water monitoring program in Alabama
King County water quality monitoring data for selected streams and sites
Puget Sound Benthos – benthic macroinverterbrate (stream insect) survey data
Archive of Google Sites / Google sheets SKWW data 2015-2018
Alternate GWW site access for Seattle area data