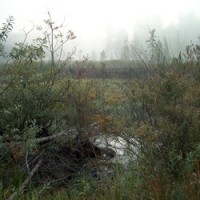 Please follow and like us:
WE DID IT!!!!!!!!!
THE SNOHOMISH COUNTY COUNCIL VOTED UNANIMOUSLY TO PURCHASE HOOVEN BOG AND THE 8 ACRES NEXT TO IT FOR AN INTERPRETIVE CENTER. This will allow people to learn about the bog without actually walking around in it.
Future generations will be able to visit this ancient site and learn more about our green earth and how important it is to take care of it.
We owe a deep debt of gratitude to our administration, Snohomish County Executive, John Lovick, and his Deputy Executive, Mark Ericks. Without them and their passion for the environment, this would have never happened. The bog may have been ruined by development.
Your continued support played a huge part in this great event. There were between 20 and 30 people at the hearing. Mark Ericks received over 150 letters of support. This had to have mattered in the vote by the council!
We hope you come to celebrate with us this Sunday the 27th at the Brightwater Treatment Plant community center. Click here for directions and more information.