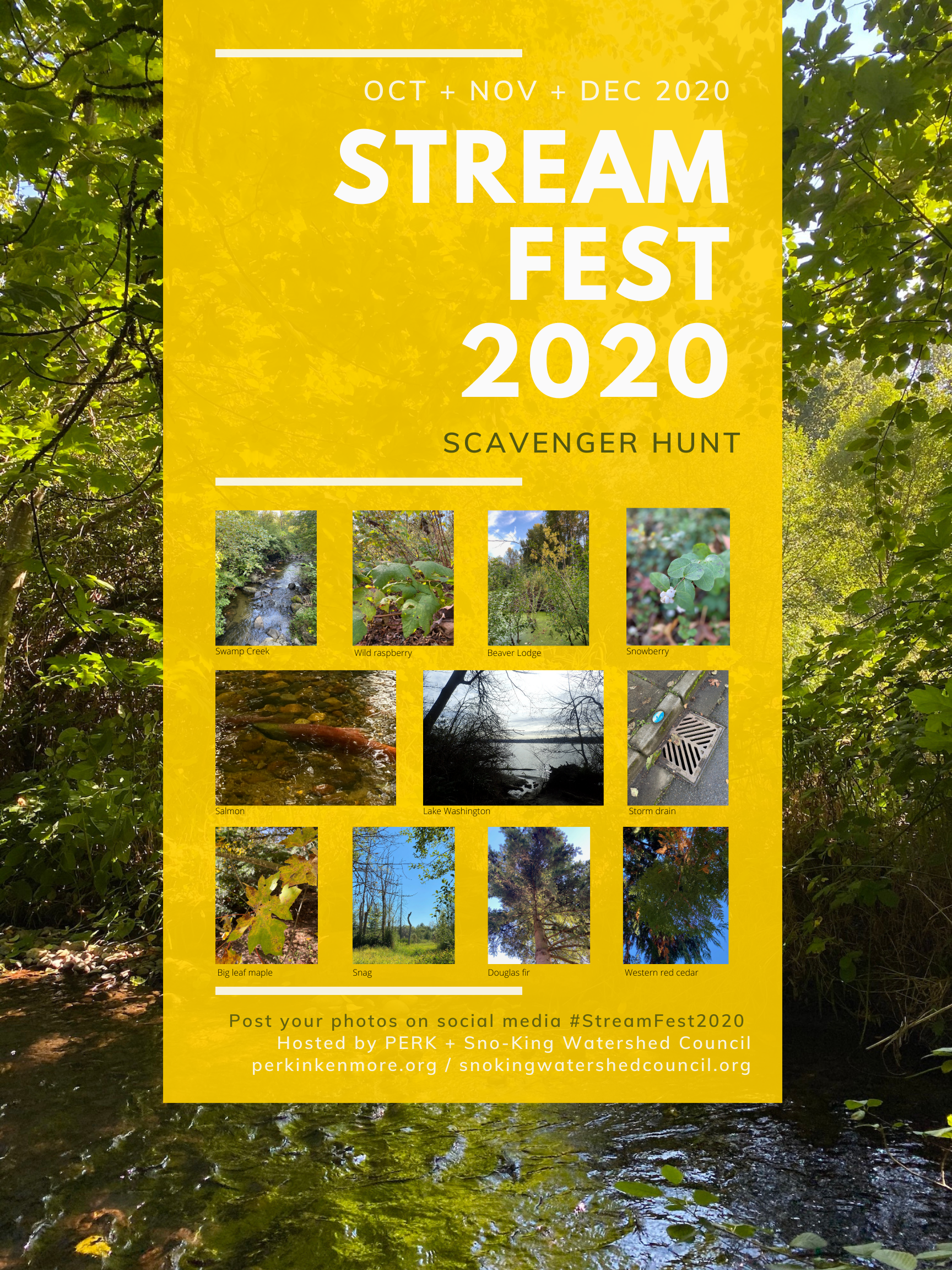 Please follow and like us: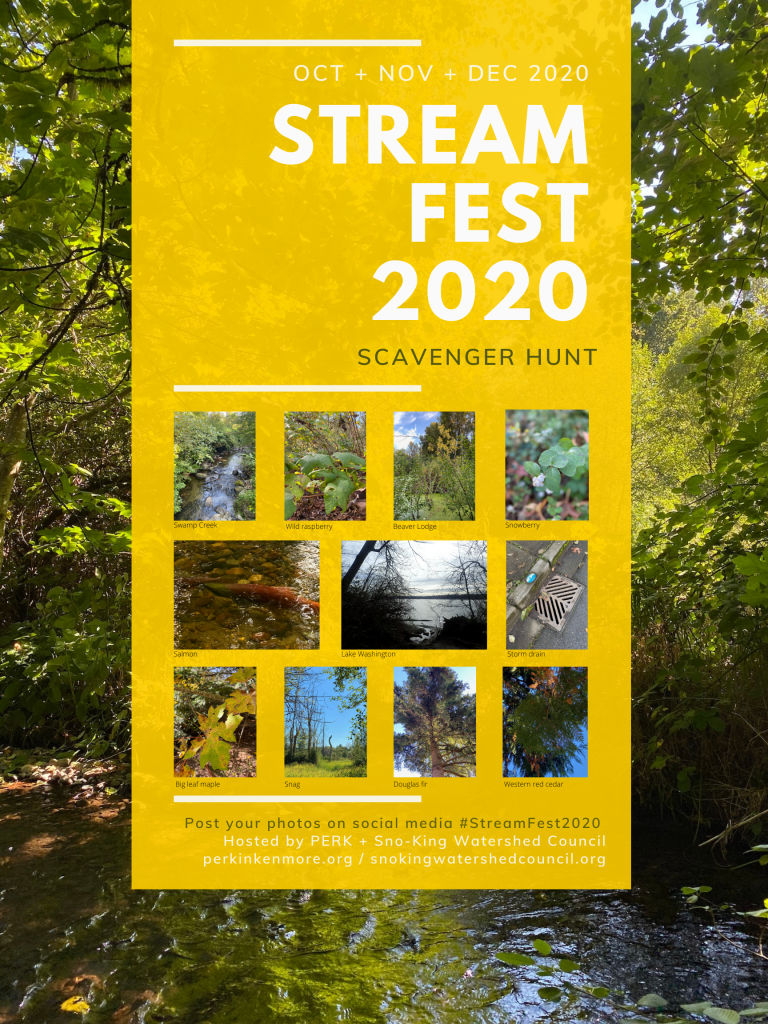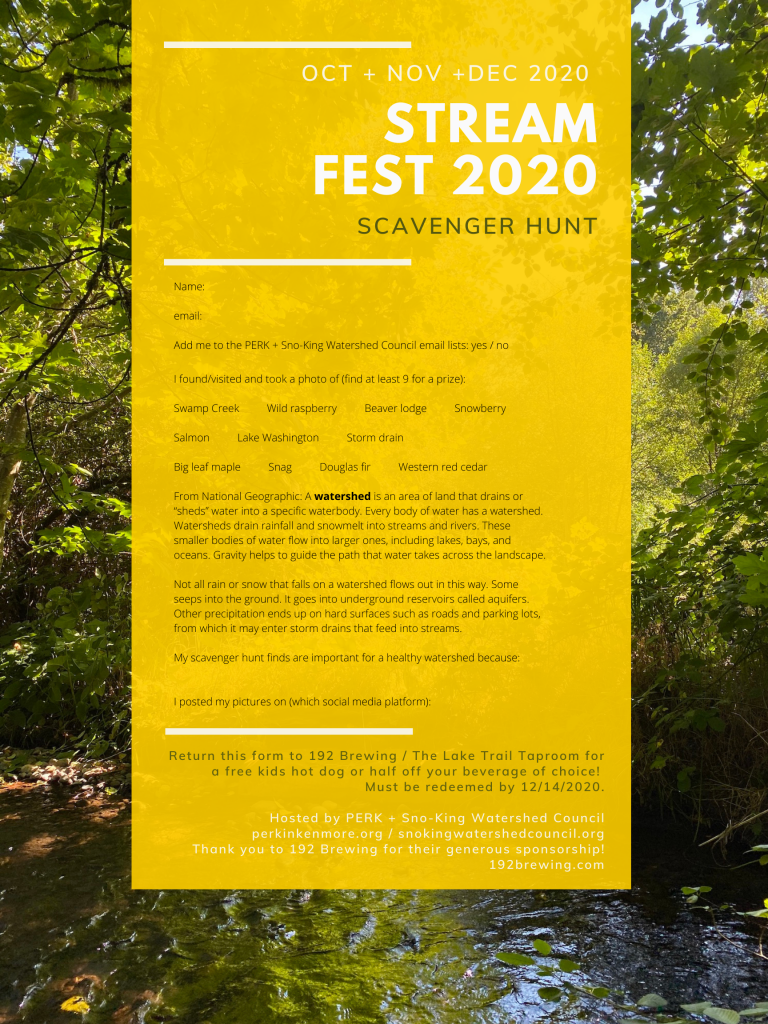 Join PERK and Sno-King Watershed Council in celebrating StreamFest 2020 by participating in a Scavenger Hunt to find/visit locations and things in your local watershed!
Scavenger Hunt instructions
Download the scavenger hunt list and form using the link above.

Take pictures of each location/thing on the list visited and post to social media using #StreamFest2020.

Visit at least 9 locations/things to be eligible for a scavenger hunt reward. Fill out the form indicating which locations/things you visited and answer a few short questions. Bring the completed form to 192 Brewing/The Lake Trail Taproom to redeem for a free kids hotdog or half off the beverage of your choice (on or before December 14, 2020).

Share your knowledge about a healthy watershed with friends and family!

Learn more about PERK.
Learn more about Sno-King Watershed Council.
Thank you to 192 Brewing/The Lake Trail Taproom for their support!

Please practice COVID safety while participating in the scavenger hunt–we value your health and well-being! We recommend doing the scavenger hunt as a household pod and following COVID best practices (e.g., social distancing, masking, frequent hand washing, hand sanitizing). We also recommend having fun!