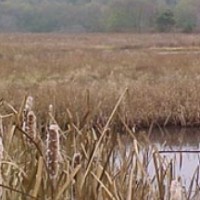 Please follow and like us:
From My Edmonds News…
By a unanimous 6-0 vote, the Edmonds City Council Tuesday night agreed to recommend a 100-foot interim setback be incorporated into the state-required Shoreline Master Program. City staff is preparing to submit the state-required Shoreline Master Program update to the Department of Ecology, and one of the questions that has been raised in previous discussions is how much of a buffer is sufficient to protect the marsh.
Both Keeley O'Connell and Val Stewart, who have been active in efforts to promote restoration of the Edmonds Marsh, said after the meeting they believe the recommended 100-foot setback, which includes a 50-foot vegetative buffer, is a positive step.