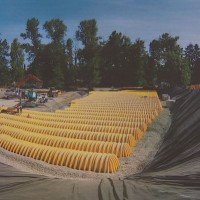 Please follow and like us:
(From King 5 news)
BURIEN, Wash. – A new storm water cleaning system in Burien is working to clear the Puget Sound of toxins and is being used as an example for other communities in the region.
Storm water runoff is responsible for roughly 80% of the toxic pollution found in the Puget Sound, according to the Washington Environmental Council. Officials say that number can be reduced drastically by naturally cleaning water before it makes its way down stream.