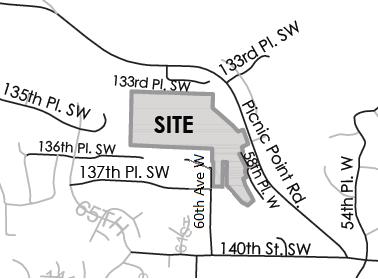 Please follow and like us:
Frognal Estates, formerly known as Horseman's Trail, is a proposed single-family subdivision project for 112 lots. It is an assembly of three currently forested parcels totaling 22.34 acres in the Picnic Point neighborhood, an area between Mukilteo and Edmonds.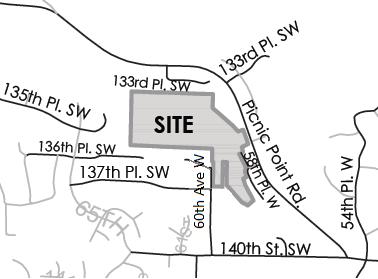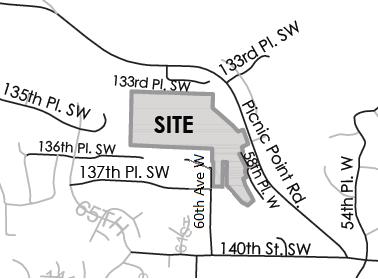 SnoKing Watershed Council (SKCW) represented members in the Picnic Point Creek area opposing this project that included construction on steep slopes designated as Landslide Hazard Areas in close proximity to Picnic Point Creek. Picnic Point Creek provides critical habitat for rearing
federally listed, threatened juvenile Chinook salmon. SKWC appealed to King County Superior Court to halt the early logging and clearing of the site in advance of the land disturbing activity permit was denied and the land was logged in 2018.
SKWC approached the sewer purveyor, Alderwood Water & Wastewater District (AWWD) and pointed out the risk and unfeasibility of the proposed sewer design. AWWD then hired an independent outside consultant to review SKWC's concerns. In April 2019, AWWD's consultant confirmed all of SKWC's allegations. In May 2019, SNOCO Planning and Development Services approved the Land Disturbing Activity permit, knowing that the proposed sewer design was not feasible.

To date, the Frognal has not re-submitted a design acceptable to AWWD and no construction has commenced. The cleared, disturbed area above down-slope homes in the Regatta Estates subdivision is a potential landslide risk to both Regatta Estates and Picnic Point Creek.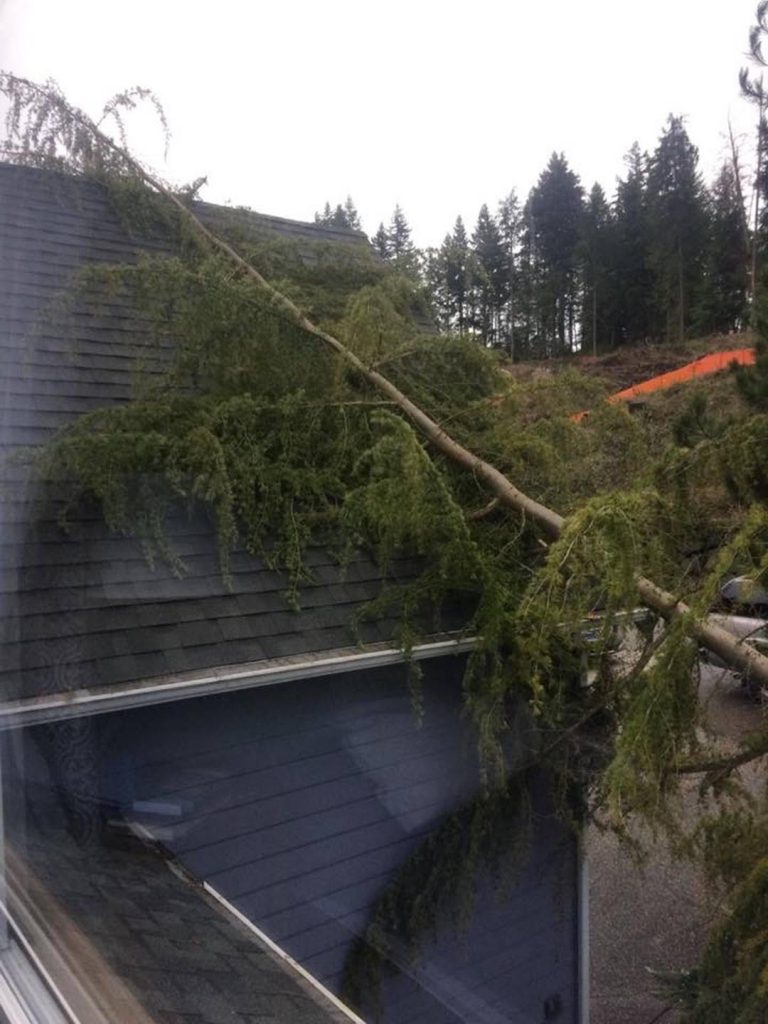 During the last wind storm of 2019, a tree was blown down, impacting a neighboring home down hill. Due to clearing of Frognal, the surrounding canopy not included in the permits threshold is now susceptible to further blow down. January through March is the most active time for landslides in Western Washington due to our heavy rains.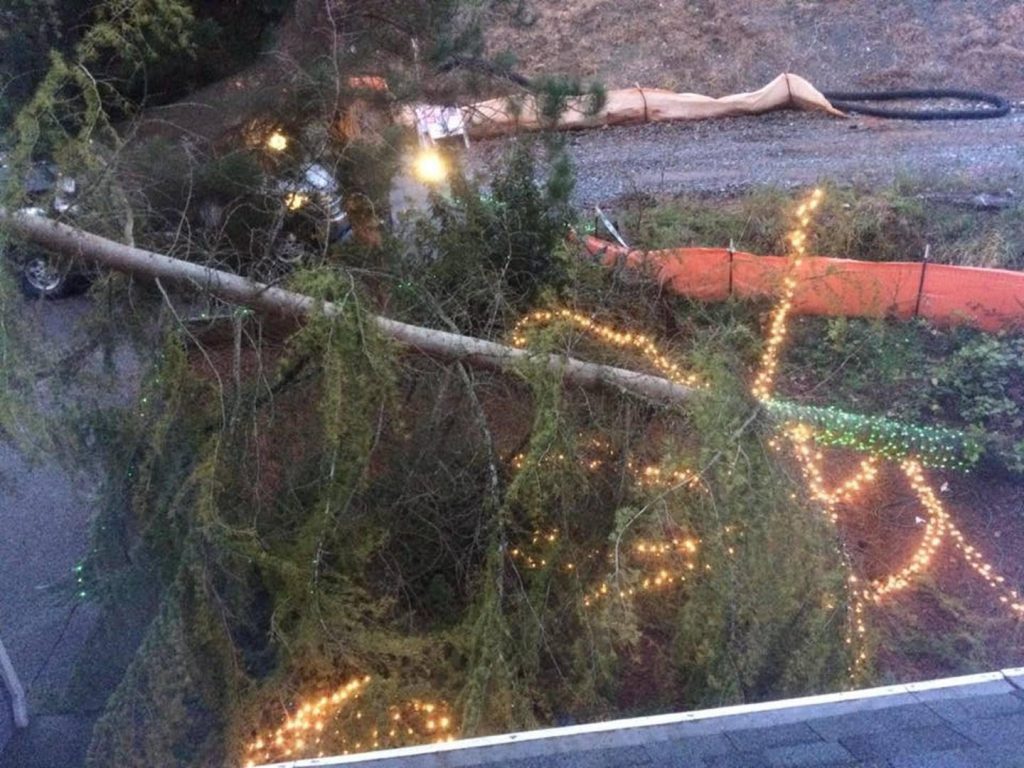 SKCW is working hard to keep Counties accountable for our environmental health and safety for our community.