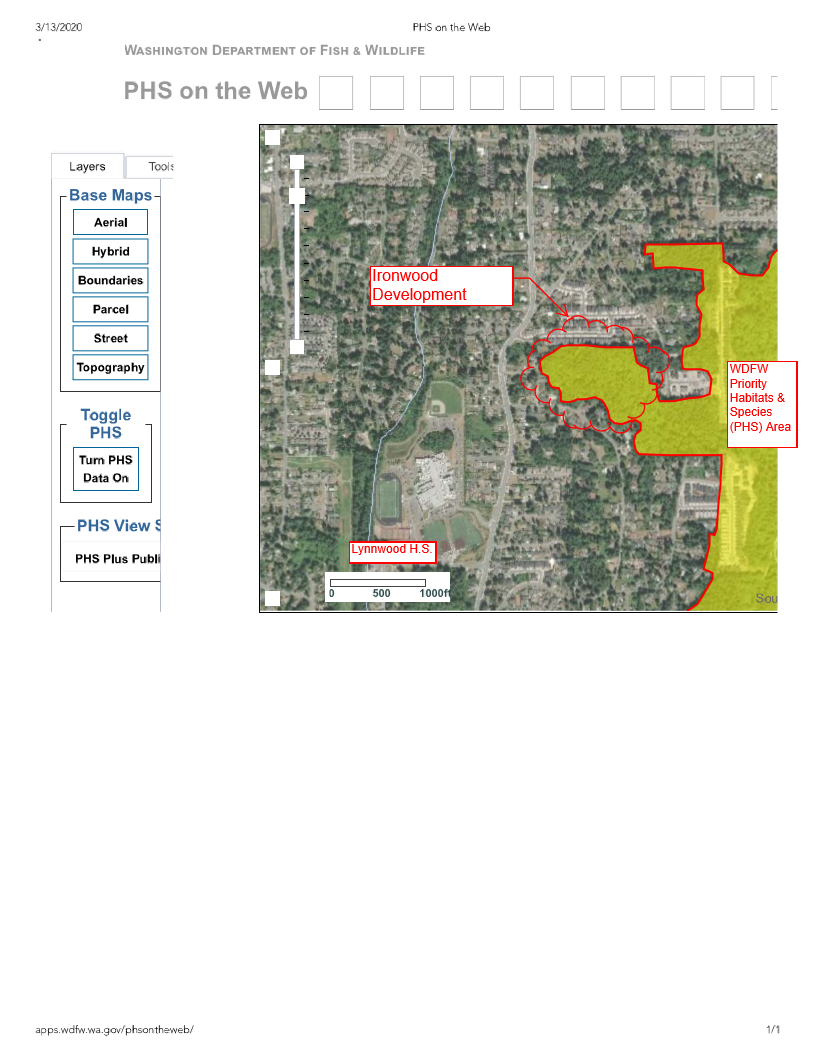 Please follow and like us:
August 26th, 2020 Sno-King Watershed Council (SKWC) sent a letter to Snohomish County Council proposing the subject amendments
(see attachment) to County Code. The purpose of the County Code amendments is to prohibit the Director of Planning and Development Services (PDS) from issuing any permits on properties with permits or decisions under appeal, when a timely appeal has been filed, unless subsequently approved by either the Hearing Examiner or County Council.
The attachments below include: Our letter to the County Council outlining the proposal The actual code revision A letter to County Executive Dave Sommers A response letter from Mr. Sommers
1

2

3

7

8

On August 12th, 2020 Snohomish County PDS withdrew its DNS decision on Ironwood and all underlying permits. This FUBAR design by Merle Ash's Land Technologies firm that was approved by PDS would have allowed early logging and clearing of the Ironwood site, much as was done at the Frognal project that was also designed by Land Technologies. However, PDS issued an "over the counter" demolition permit for Ironwood to demolish five homes at the corner of the project. SKWC was not notified and only found out through a homeowner.
Pacific Ridge Homes, designed by Merle Ash's Land Technologies firm, commenced demolition of homes at the Ironwood site, while the project was being appealed by SKWC. Unfortunately we were unable to stop them because of PDS not notifying us that these permits had been issued.
1-1

2-1

3-1

4-1

If you can please take a moment and contact both the County Council and Dave Somers and ask for immediate action to implement our proposed code revisions to keep events like these from happening again.
Also, if anyone can document any tree cutting or stumps at Ironwood, please email Mr. Lider (Bill@liderengineering.com). There should be no large tree removals and no grading on site greater than 100-cubic yards, or about 10-dumptruck loads. If you provide any photos, please include the date, time, direction the photo was taken, a brief description, and site address for each photo.
We are also tracking the Nichols Place development, just down the stream from Ironwood; and the cumulative effects from both projects. If you would like to see the detail design reports and drawings for either of these projects, click on the links below to download the project files:
Ironwood https://snoco.box.com/s/k1v644q9n5bs2j5z0ox85yhfq5ux0ycs
Nichols Place https://snoco.box.com/s/xlm9hkk64r7jtey5ihxmmp6a3nsw23j5