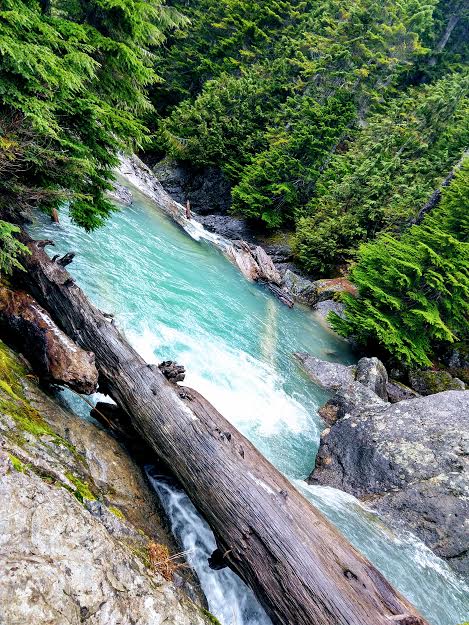 Please follow and like us:
Snohomish County codes have many loopholes that allow developers and the Planning Department to clear areas/develop land without navigating proper channels. The White Papers are short documents, each describing an aspect of Snohomish County's land use/stormwater regulations or permit processing that we feel should be improved. Each page is a suggestion on how to better execute/amend certain codes to eliminate loopholes.
This is a slide show our Engineer and Board Member Bill Lider presented to Snohomish County. This is more of a supplementary presentation than explanation of the White Papers. This presentation is meant to be an addition to the regular document (see previous post).
Unfortunately, Snohomish County didn't read the White Papers and see the document as incomplete and unnecessary. We will keep trying to push for the White Papers to close these legal loopholes, maybe even taking it to the State.
SKWC-WHITE-PAPERS-1-to-6_Part1

SKWC-WHITE-PAPERS-1-to-6_Part2

SKWC-WHITE-PAPERS-1-to-6_Part3

SKWC-WHITE-PAPERS-1-to-6_Part4

SKWC-WHITE-PAPERS-1-to-6_Part5

SKWC-WHITE-PAPERS-1-to-6_Part6

SKWC-WHITE-PAPERS-1-to-6_Part7

SKWC-WHITE-PAPERS-1-to-6_Part8

SKWC-WHITE-PAPERS-1-to-6_Part9

SKWC-WHITE-PAPERS-1-to-6_Part10

SKWC-WHITE-PAPERS-1-to-6_Part11

SKWC-WHITE-PAPERS-1-to-6_Part12

SKWC-WHITE-PAPERS-1-to-6_Part13

SKWC-WHITE-PAPERS-1-to-6_Part14

SKWC-WHITE-PAPERS-1-to-6_Part15

SKWC-WHITE-PAPERS-1-to-6_Part16

SKWC-WHITE-PAPERS-1-to-6_Part17

SKWC-WHITE-PAPERS-1-to-6_Part18

SKWC-WHITE-PAPERS-1-to-6_Part19

SKWC-WHITE-PAPERS-1-to-6_Part20

SKWC-WHITE-PAPERS-1-to-6_Part21

SKWC-WHITE-PAPERS-1-to-6_Part22

SKWC-WHITE-PAPERS-1-to-6_Part23

SKWC-WHITE-PAPERS-1-to-6_Part24

SKWC-WHITE-PAPERS-1-to-6_Part25

SKWC-WHITE-PAPERS-1-to-6_Part26

SKWC-WHITE-PAPERS-1-to-6_Part27

SKWC-WHITE-PAPERS-1-to-6_Part28

SKWC-WHITE-PAPERS-1-to-6_Part29

SKWC-WHITE-PAPERS-1-to-6_Part30

SKWC-WHITE-PAPERS-1-to-6_Part31

SKWC-WHITE-PAPERS-1-to-6_Part32

SKWC-WHITE-PAPERS-1-to-6_Part33

SKWC-WHITE-PAPERS-1-to-6_Part34

SKWC-WHITE-PAPERS-1-to-6_Part35

SKWC-WHITE-PAPERS-1-to-6_Part36