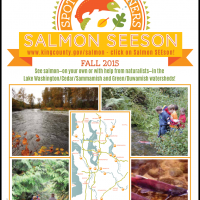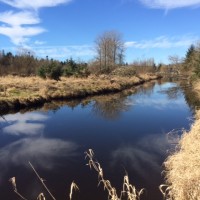 Squire's Landing Park Riparian Restoration
A $70,000 SRFB grant was given to the Sno-King Watershed Council, partnering with the City of Kenmore and Adopt-A-Stream Foundation to initiate restoration of riparian forest habitat at the confluence of the Sammamish River and Swamp Creek. The long term goal of this effort is to restore the habitat-forming processes needed by Chinook salmon – both rearing juveniles and migrating adults.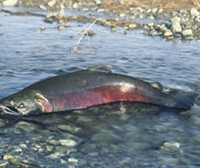 From the Seattle Times online:
Filtering rain runoff reduces its threat to salmon, study suggests
Stormwater runoff that results from everyday activities — oils from leaky cars, pesticides from lawns and other pollutants — killed fish within four hours in a recent study. The salmon were fine when the same water was filtered through a simple mixture of gravel, sand and compost.